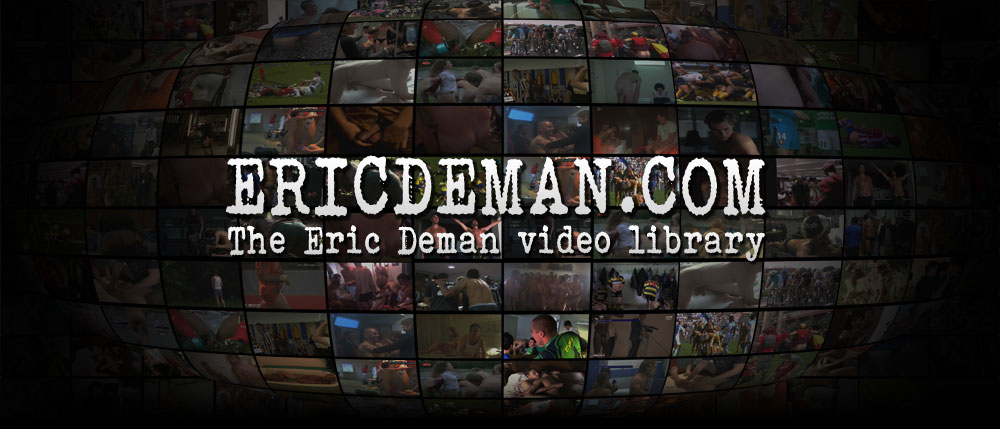 The world's foremost library of men on video, featuring military men, men-only locker rooms, celebrities, reality TV stars, sportsmen and personal, straight lad home videos.
LAST EDITED 11th December 2023 - Edited 3 times a week

MEMBERS


SIGN UP


18 U.S.C. 2257 Record - Keeping Requirements Compliance Statement
We are concerned about the possibility of minors gaining access to this site. To learn how you can lock out this and other adult sites, please follow any of the following links:
Net Nanny | Cyber Patrol | CYBERsitter | SafeSurf



Privacy and Cookies Information
Terms and Conditions

Website and Billing Contact details
(webmaster@ericdeman.com, livesupport@verotel.com)
O & C Entertainment Limited (Ground Floor East, 30-40 Eastcheap, London, UK, EC3M 1HD)
This policy is subject to UK laws



For Billing Inquiries, or to cancel your membership, please visit SegpayEU.com, our authorized sales agent.
To report content that may be illegal or otherwise violates the Standards you may contact our Customer Services Department at webmaster@ericdeman.com.
A person depicted in a video or other content may appeal to remove such content by contacting Customer Services Department at webmaster@ericdeman.com.
©2008 EricDeman.com